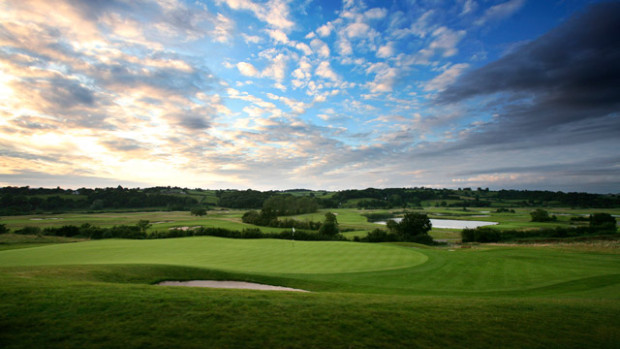 South Wales is one of the most interesting places in the UK to visit for a foodie minibreak. It is so easy to drive to and with so many delicious places to discover, I recently hopped in the car and headed off on a gourmet luxury weekend, to discover the best South Wales has to offer.
Where to stay
Celtic Manor is a very well established 5 star hotel just outside Newport in South Wales. It has hosted hundreds of well-known faces and high profile events including the G20 and Ryder Cup. Celtic Manor actually calls itself a resort. It is an enormous enterprise incorporating a handful of individual, characterful hotel properties, a world-class gold course, a fantastic gym, spa and pool.
You're guaranteed a warm, Welsh welcome here. The staff are exceptionally friendly and helpful, and we really appreciated their unstinting cheeriness. This hotel is huge. Set in a building over 10 floors tall, it has enormous bedrooms with 360-degree views and luxurious marble bathrooms. We stayed in one of the original bedrooms which was very comfortable, but I believe quite a number of rooms have been modernized and refurbished, so I'd recommend investigating which room you would like when booking.
Where to eat
There are two very new restaurants at Celtic Manor, and I had the great pleasure of visiting both during my stay.
Chef Richard Davies opened Epicure, the flagship fine dining restaurant at Celtic Manor back in February. Richard worked at Celtic Manor at the very start of his career, leaving around the time of the Millennium, and going on to work at Gordon Ramsay in London, and most recently, the Manor House at Castle Combe, where he won a Michelin star. Great British Menu viewers may also recognize Richard, who was a 2013 finalist, cooking in the Royal Albert Hall.
Epicure is set at the front of the hotel in a smart, white dining room, decked out with opulent chandeliers and really is a wonderful setting for a special meal. Richard's food is the kind of fine dining I love; a focus on superb ingredients, quality and provenance, and a style of cooking that emphasizes the individual flavours of the ingredients and makes them sing using a combination of classic and more unusual combinations of ingredients and fresh and intense flavours. This is supremely elegant cooking, and our dinner here was really memorable. The wine list is excellent, too, making an evening here really special indeed.
Our second dinner was taken at The Manor House, which is adjacent to the main resort building. Cen is a brand new Asian fusion restaurant, run by Larkin Cen who is a Masterchef 2013 finalist. Dinner here was absolutely wonderful. Every dish was perfectly executed, interesting and full of complex flavours in an atmospheric, intimate but informal dining room. Cen's cooking is so exciting with his short menu offering so many scrumptious dishes; we just couldn't decide what to choose. It is also exceptional value, too. We started with a selection of starters, including a sea bass ceviche with lime, chilli and black sesame, a Korean chicken bao filled with yuzu mayonnaise and spring onions and scallops with bacon dashi. All were sensational.
For our main course, we moved on to sharing the incredible Peking duck, which was absolutely exquisite. I can't recommend a visit more highly. Wines are served from the bar, and the selection is good. A pre-dinner drink by the fire in the Manor House should be an essential part of a visit, so do arrive with plenty of time before your reservation, if you can.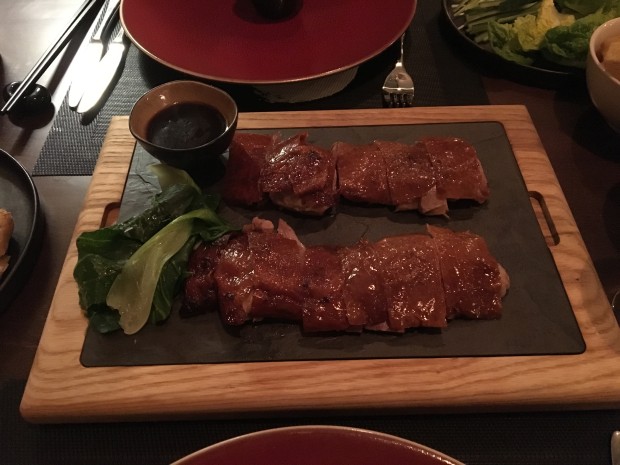 Breakfast at Celtic Manor is taken in the Olive Tree restaurant at the front of the hotel. As expected with such a large hotel, this is a huge restaurant and quite an operation with so many guests to feed in the morning. Open from 7-10am, it gets very busy towards the end, so early is best if you fancy a quieter breakfast and no queue to be seated (although it is very well managed, and not too lengthy a wait).
What to do
The Celtic Manor Resort has so much to offer, I'd actually recommend taking the opportunity to stay for the weekend and enjoy all the facilities. There really is something for everyone. We started our weekend with fantastic Forum Spa signature massages using indulgent Elemis products. The spa, gym and pool at Celtic Manor are supremely luxurious and an essential part of a weekend. There's a lot more to do at the hotel, too. We played a round of golf, there are bikes to hire, and an excellent crazy golf course, which will keep older children well amused – it is actually really quite challenging!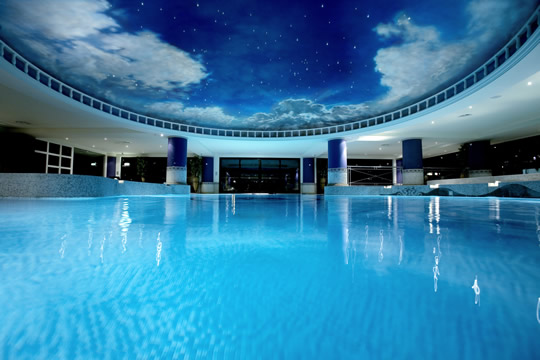 The town of Caerleon is just a mile or two away and is home to quite the collection of Roman ruins which are worth a look. Or, head up the Usk valley for a walk, a drink in the Newbridge on Usk pub. Tredegar House and Chepstow Castle are both really enjoyable to visit, too.
Getting there
South Wales is very well connected by road. Celtic manor is just 15-20 minutes drive from the M4 road crossing into Wales, which passes right past Celtic Manor. The resort is sat on top of a huge hill, which is really rather steep to climb. There is some parking underneath the hotel, but otherwise, the majority of the spaces are situated a short walk back down the hill. I had just taken delivery of my lovely new Mitsubishi Outlander PHEV just a couple of days before we visited, giving me plenty of space to fill with my luggage, and a supremely comfortable ride there and back. We took advantage of the rather indulgent Valet Parking service, which added an even greater sense of luxury to our stay.
Exploring further afield
Newport is just 20 minutes' easy drive up the motorway into Cardiff City Centre, which offers an amazing selection of restaurants, shops and culture. Real foodies may like to head up to Abergavenny, home to one of the UK's leading food festivals, and is a true foodie town. Finally, Penderyn distillery is a must, to discover their amazing selection of Welsh whiskies and spirits, all distilled on the edge of the Breacon Beacons.
Thank you to Celtic Manor for inviting me to stay as a guest and to Mitsubishi for providing the Outlander PHEV.