Christmas is nearly here and if you're not feeling festive already – like me – then a trip to a Christmas Market might just do the trick. Christmas markets vary hugely and in quality and I have been investigating the very best Christmas markets over the last few weeks.
First, is the closest to home for me – Bath Christmas Market. This is a truly excellent market that is hopefully here to stay. It features a really wide range of excellent artisanal stalls selling great quality, tasteful gifts from local independent businesses. I can always find lots of lovely gifts for friends and family, plus some lovely treats for foodies. Bath is a rich source of excellent independent places to eat and drink. my favourite places to eat are the Circus restaurant and the Foodie Bugle shop near the Cathedral, which is excellent for coffee and cake and a light lunch. If you are looking for somewhere very special to stay nearby, I'd suggest The Pig hotel or Lucknam Park. Bath and its surrounding areas is really special and if you are able, I'd highly recommend it for a weekend break at any time of the year, but especially at Christmas.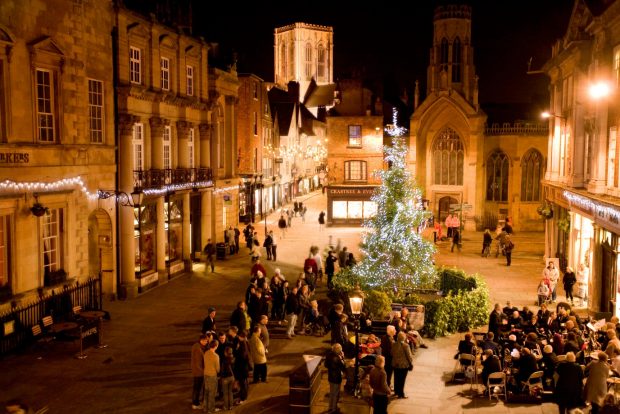 Meanwhile, up north, I have to recommend a trip to York at Christmas. The York Christmas festival runs all month and it is a really lovely way of getting into the Christmas spirit. The St Nicholas Fair is really interesting and wonderfully festive. I cannot resist a trip to Betty's for lunch or coffee and cake when I'm in York, and its menu fits the bill perfectly, with its Swiss-inspired menu for lunch and excellent cakes to go with coffee or tea. It really is very special indeed. Each tea room has a small shop and I can't resist picking up some foodie gifts whilst I'm there. Further afield, Castle Howard is wonderful at Christmas and Harrogate is a lovely town to visit, too.
Finally, I have to recommend Blenheim Christmas lights. This is a completely new experience this year and is really magical. I have been three times so far this year and runs until 2nd January. It is expensive and tickets should be booked in advance, but it is a really spectacular experience and comes highly recommended.
Bath, York and Blenheim Palace are all easily accessible by road and public transport. I have been travelling up and down the country in my wonderful Buy Ambien Pills as their Brand Ambassador. And if you are unable to get away this Christmas, do bring a bit of festive cheer to your home with my Buy Lorazepam 1Mg Online and Buy Ambien From Us Pharmacy recipes.