Whilst I was away last week, I received the news that an envelope had arrived for me. From Ireland. This could only be one thing: the results from my cookery course had arrived.
I was then presented with a dilemma. Do I wait a fortnight until I return, or do I have them opened for me? Well, I couldn't wait. And so I waited nervously in my Abu Dhabi hotel room, until these photos pinged into my inbox.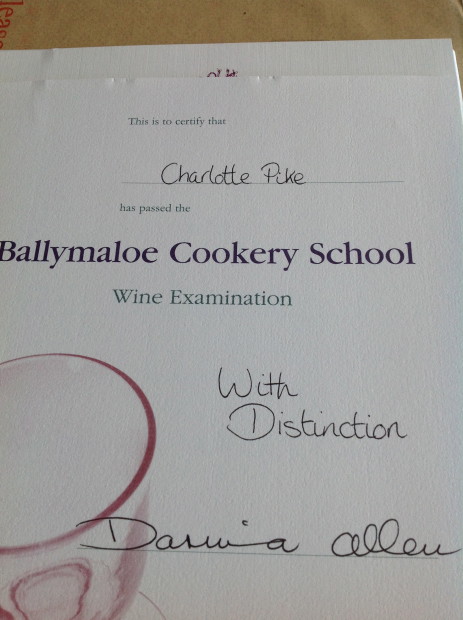 It took a moment for the contents of the emails to sink in. I had passed. And then I burst into tears.
I genuinely cannot describe how delighted and relieved I was to get my results. More so, I think than any other exams I've ever done. I certainly found these the toughest, in every way. Blood, sweat, tears, three months of my life and a huge chunk of cash have been poured into the course.
I found it really tough: more so than I expected I would, but in different ways, but I look back feeling so glad I have done it. And totally and utterly thrilled to have passed.